Good news, everyone! It is now possible to batch download all your invoices (or any other documents) as separate PDF files. Until now you were able to download a single PDF file that contains documents for all selected orders or products. With the new functionality, you can download a single ZIP archive file that contains PDF for each order, product or line item. We hope this helps you to run your business more efficient!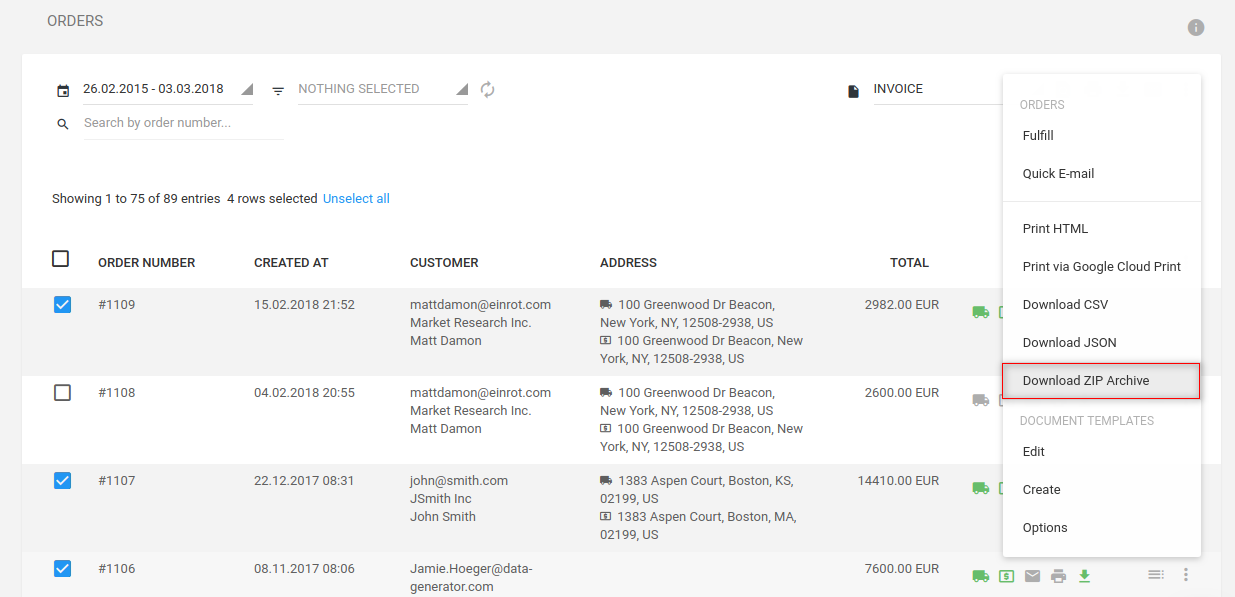 Printout Designer enables you to streamline your shipping process with the ability to create invoices, picking slips and labels in a matter of seconds. You can easily batch print, download or email all your printouts with couple of clicks. Read more about Printout Designer from printoutdesigner.com
Tanel is the technical mastermind behind Actual Reports and Printout Designer. When he's not coding, he also takes an occasional dive into marketing and business development.