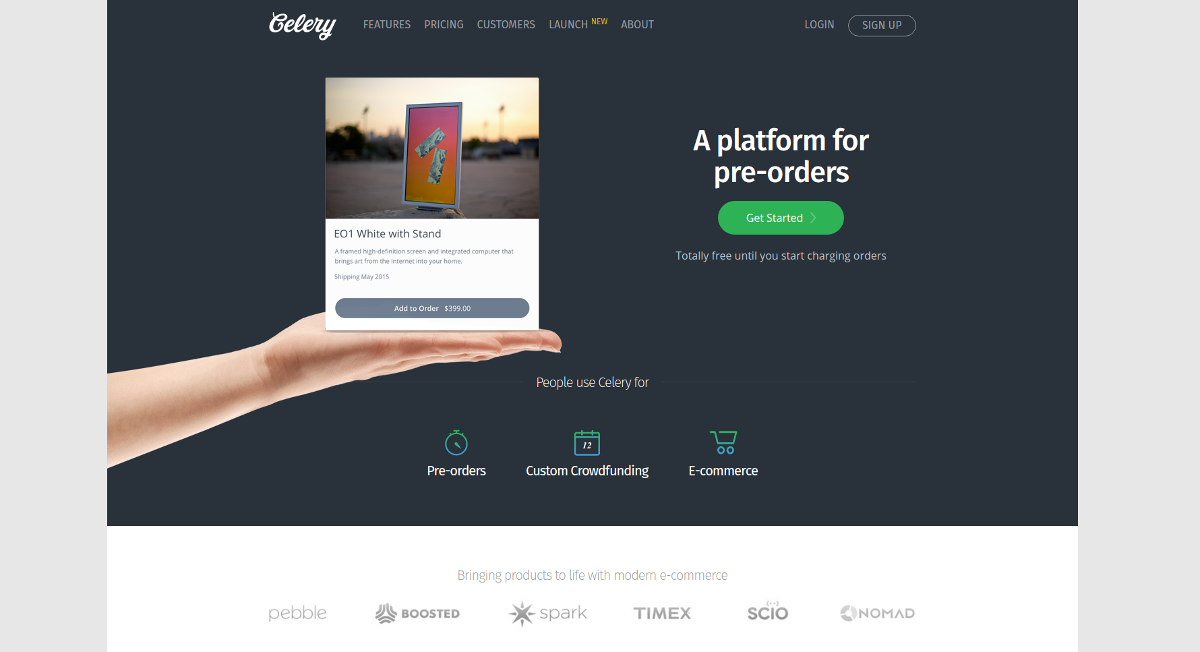 We're happy to announce that Printout Designer is now available for all Celery users. Celery is an awesome platform that allows you to take pre-orders, create custom crowdfunding campaigns and it also includes everything you need to run a successful e-commerce site.
Printout Designer brings a long waited functionality to Celery users by allowing them to create custom invoices, packing slips and all other printouts they need to run their business. You can download, print, email or save your documents to Dropbox and you can do everything in batch to save your precious time.
Getting started with Printout Designer for Celery
You can create your Printout Designer account here by inserting your email address. We also need your Celery API Access Token that is used to retrieve your order data from Celery. All data is transferred using SSL, so your data is always safe. Furthermore Printout Designer always pulls the latest data from Celery and doesn't save any of your orders data.
With Printout Designer you can easily create professional invoices and packing slips that incorporate your company's look and feel. You can also create labels in any size and format, be it sheet labels, stickers or thermal printer labels – Printout Designer has everything covered.
Printout Designer enables you to create invoices, packing slips, labels and other printouts with a truly customized look, independent of the e-commerce platform you use. You can customize every aspect of your business document creation process without wasting countless hours. Read more about Printout Designer from printoutdesigner.com