What Is Document Automation*?
Basically it means converting your paperwork into automated templates that can be used to create repetitive documents. It's useful when you have to use the same files over and over again with different data, but with the same layout and design. Or in other words it helps you to assemble a new document based on pre-existing text and/or data.
Document automation is a great tool to ensure that all your document templates are centrally managed and controlled so that they would always be consistent. This system can be used to automate all conditional text, variable text, and data contained within a set of documents. It even has the ability to handle documents that are hundreds of pages long and have tables, graphics, links, database connections, etc. inserted in them.
Once the paperwork is automated you can quickly create personalized, error-free, and transaction ready documents. Usually the templates are pre-filled with information that stays unchanged and anyone can customize it by adding the necessary text and/or data for the client's specific needs. Or you can connect the template with a database so that the system itself retrieves all the necessary information to complete your documents.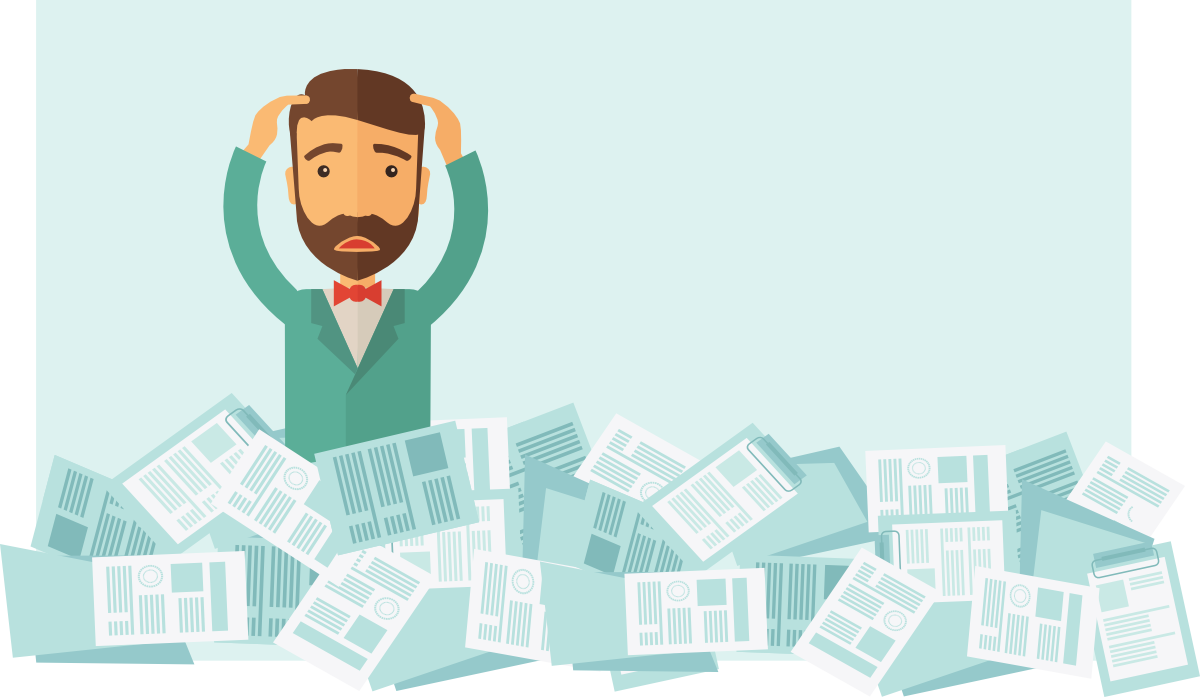 For Who?
Document automation is highly useful for anyone who produces a large number of documents, like invoices, forms/reports, labels, contracts, sales agreements, letters, etc. For simplicity we could divide document automation into two strict categories – ad hoc document creation and mass document creation. These categories refer to different needs that businesses might have and they don't distinguish various systems.
The first category is perfect for customer-centric industries that need a higher level of customization and segmentation in their document creation. They are provided with a user-friendly interface that allows designing, managing and implementing of documents that will meet each customer's needs. A good example to characterize this category is a contract or delivery note.
The latter is more suitable for institutions, like banks or utility providers who generate documents using mainly their databases as input and who need minimal human interaction. A good example of this category is a utility bill. In this case, the system would retrieve customer contacts from one database and their usage data from another, which is then inserted into the template. Mass document creation opportunity allows mass-production, printing and mailing in the same way.
Benefits of Using Document Automation
A good document automation system will enhance the productivity and profitability of your business by saving time and money, eliminating possible human errors and setting paperwork in order.
Faster. You can create documents within minutes, instead of hours. Thanks to automation the whole document generation process will become more efficient. And, say goodbye to time-consuming proof-reading.
Beneficial. Spending less time also means spending less money on creating each document. Now you can spend your hours (and money as well) on more important tasks.
Error-free. The system reduces the risk of human errors getting into your paperwork because the template will automatically generate the documents with the necessary data.
Consistent. Over time your document volumes will grow and it gets more difficult to maintain a strict control over them, which might lead to compliance problems. Document automation helps to avoid the chaos in your paperwork.
* The definition of document automation extends to document assembly, document creation or document generation.
Printout Designer enables you to create invoices, packing slips, labels and other printouts with a truly customized look, independent of the e-commerce platform you use. You can customize every aspect of your business document creation process without wasting countless hours. Read more about Printout Designer from printoutdesigner.com
Tanel is the technical mastermind behind Actual Reports and Printout Designer. When he's not coding, he also takes an occasional dive into marketing and business development.