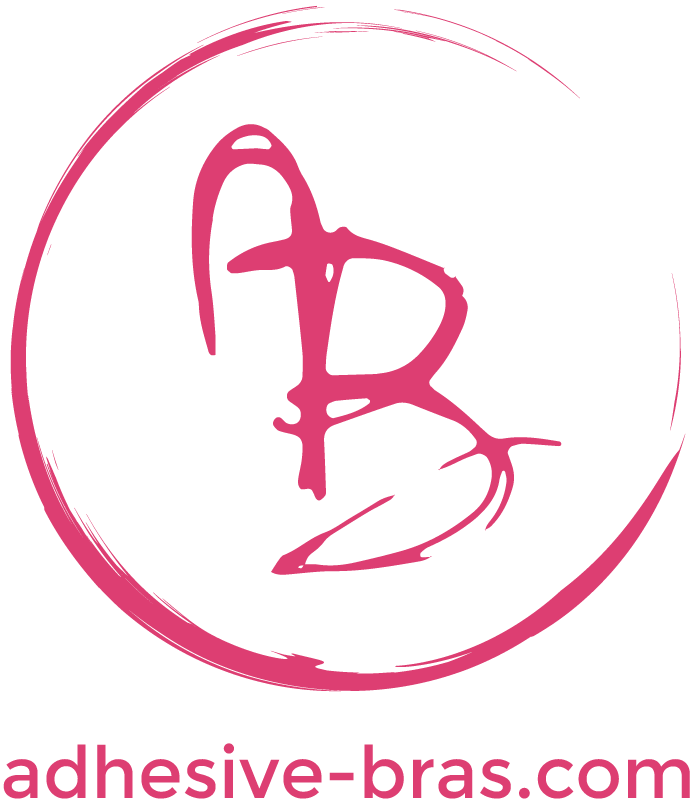 This month we give you an interview with Dennis from Adhesive Bras where he offers insight into running an ecommerce business and his struggles and victories with online marketing.

Adhesive Bras, better known in Denmark, where the company is set up, as SelvsiddendeBHer, was launched as a fun facebook project, which in 2 years, with great customer service and some marketing trial and error has been turned into a successful, enjoyable and still expanding international venture.
Where and how did you acquire your first customers?
Actually, the whole business was just meant as a "fun" hobby project. The first sales were acquired over Facebook sales groups. After some time, we started our website on the Shopify platform, which we still use.
After becoming established which channels started bringing in most sales and traffic?
We have experimented a lot, and it seems that many people use Facebook as their only source of traffic and sales. We have from the beginning built up a strong link and search engine optimization plan, so now we are ranking  number 1 on almost all of our primary selling keywords here in Denmark.
We have tried Facebook advertising with not much luck, but 80% of our sales come from a very tight and optimized Google Adwords and Google Shopping campaigns. We are currently experimenting with Google Display Network to bring in even more customers.

First when i started i really had no experience in Google Adwords at all. I got an agency to do the initial setup, but the results were very poor… So in a period of 2-3 months I shut down Adwords and tried Facebook which was not any good either, hehe. But in the meantime, I did a lot of reading on Adwords and getting to understand the fundamentals and the basics, because if you don't understand those, you are going to burn off your Adwords budget FAST.

But the most important thing of Adwords is not to "Set it and forget it".
I can't count how many pages related to Adwords I have read, but it's A LOT. Some of it I could not use, some of it I could. So I implemented the things I thought would benefit my area of business. And if it did not work, I would try something else or go back to the previous configuration. But the most important thing of Adwords is not to "Set it and forget it" – I try and see Adwords as a greenhouse.

You have various of different plants (Campaigns). They all need their unique things to grow and prosper (Configuration, Bidding, Schedules, Info Links, Ad Extensions etc). But over time they can change or might need some new soil or fertilizer (New keywords, remove non-ROI keywords, add more ad groups etc). And when it's all ripe, you can harvest the profit.
What has been your biggest mishap or failure, what have you learnt from it?
To put our trust blindly in 3rd party consultants, no offense to freelance consultants, but there are many out there that will try to scam you. Last year, we ran a Facebook campaign on a new product that sold like crazy and we were told what the cost were for each sale. When we took a closer look at it ourselves, we were losing a lot of money fast. It cost us over 30.000 USD, and that's even when the sales we made have been deducted. So be careful!
What kind of atmosphere exists in the office?
Relaxed and laid back. Very informal, it should be fun to go to work!
What does the back office of Adhesive Bras look like?
Our office size is getting limited and we need to move out into something bigger, so currently, everything is a bit all over the place – But we manage!
How has Printout Designer changed the workflow in the office?
We needed an easy way to print out shipping receipts and shipping labels. We have tried several other programs and methods.. We even started by manually copying peoples address into Microsoft Word, then print them out and cut with a pair of scissors in the beginning. Then we went to use A4 label papers, but still using Microsoft Word. It was such a hassle and very frustrating!
Now it is almost completely automated. We tick off the customers in Printout Designer, hit download – That's it! We do that twice, 1 for shipping receipts and 1 for shipping labels.
The shipping labels we print out on our Brother labels printer, which makes it very quick and easy. The shipping receipts fly out of our big office printer.
The cool thing is also the template system in Printout Designer. For example, last year in Christmas time, we made a custom made "Christmas" image with "Merry Christmas" to our customers. Same thing at New Year.
Also on our generic shipping receipts, we have some "good to know" info, like how to contact us etc. But as a personal touch, we have scanned in a handwritten "Thank you for your order" and put onto our receipts. We have received very positive feedback on this and customers think it's very cool and personal!
From before Printout Designer and after we got it fully running, we have saved around 95% of time regarding preparing and making shipping receipts and labels.
That's quite many hours and even days of man-power you save when you run an ecommerce business like ours, and it will surely benefit you too!
So use Printout Designer, be creative and most important of all, optimize your daily routines, be more efficient! That's the only way you can win the game, in this globalized world.
What has been the most rewarding aspect of this venture so far?
I can finally do something I really enjoy. There is not ONE day, where I'm like "Ugh, I can't be bothered to go to work". Its really fun! I like the contact we have with our customers but also the relationships we build up with other partners and our factories and salesmen that provide and sell the goods that we then purchase to sell to our customers here.
But again, it requires A LOT of work and it's not a "Get Rich Quick Scheme"
Adhesive bras has come a long way from their beginnings as a fun project. Yet despite a couple of glitches on the way, has kept the enthusiasm and joy of a start up and with hard work and turned it into a successful business.
Printout Designer enables you to create invoices, packing slips, labels and other printouts with a truly customized look, independent of the e-commerce platform you use. You can customize every aspect of your business document creation process without wasting countless hours. Read more about Printout Designer from printoutdesigner.com
At Printout Designer Marju makes sure that we understand the exact needs of our users and develop the right features at the right time.